Most of my performances are repeat bookings, here are a few  comments from some  clients & Agents.
Hi Brent,
Thank you so much for entertaining our wedding  guests! Everyone absolutely loved it!  People are still talking about all the magic even now, so thank you! My mum also loved everything and said how brilliant you were.
I would highly recommend you to anyone else and will do when I hear of anyone needing entertaining. Thanks so much again
C. Grant,  Church Rd Winery,  Napier, 2019
..Brent was a star at our  event, I would definitely recommend him for further clients- his contribution to the event made it extraordinary – thank you to a great magician.
–M. Piso – Corporate event, Grain Exchange Hamilton 
"…Thank you – The night went perfectly. Everyone was very impressed by Brent and his performance . They enjoyed it more than our party last year, and couldn't praise the overall night more. Fantastic audience interaction, humor and showmanship ensure we all had a fantastic night and were thoroughly entertained. and an all round great entertainer. I'd recommend him again for sure.
 E.Radley- Author I.T-Software Conference.
Yes, everything went very well thank you, Brent was amazing and had crowds of people calling him back for more. I know our  Officers mess members and their guests were as equally impressed with his show. I would certainly use his services again in future events.
Lieutenant Commander Terry Cruse RNZN, Devonport Naval Base. Officers Ball.
Brent, thank YOU so much!!! My guests loved you!  As did I, of course.  It was so nice to meet you, you're a very charismatic and entertaining person thank you for making my 21st magical, greatly appreciated.
A.Maximus, Tamaki Yacht Club
Hi Brent, What a fantastic performance on Saturday Night! It all went very well. A lot of guests have told me that they have really enjoyed your show and had a great time. Your performance was visual and very suitable to our Chinese clients as well. We look forward to working together with you again. Thank you for being very polite, friendly, humorous and professional. 
L. Ge, Director, Vistalite Conference
..it was such an enjoyable evening, Brent was professional, reliable and very pleasant to deal with and provided a really good show-
 M.Pigou -TE Connectivity.
Hi Brent, we owe you a big thank you,we have only had compliments for the day organised and your participation and that is a first, thanks for a great show.
V. Elvin-  Sugar Club Restaurant, Skytower, Auckland
 Brent,  thanks for your wonderful performance at our Cabaret L'amour show at CQ Events Centre, on Saturday night, you were fantastic!
Courtney L'Amour Wellington.
..the event went so well thank you for following up and our guests highly enjoyed Brents magic.
Would highly recommend Brent for other events.
S. Miller, Pure Delish NZ, 20th Anniversary Celebration.
"…thanks Brent everyone enjoyed the night immensely for our  Wellington Conference. The Magic with the the volunteers used was hilarious! People the next day were all talking about the fun night we had…
 J.Docherty – Marketing Consultant, NCS Software Ltd.
..everything went to plan & the entertainment hit the mark, A huge thanks to Brent, Alan & Gary for setting the mood performing & making the party such a success-
W.Aspin- AsureQuality.
Hi Brent-Am passing on our sincere thanks again for your Magic Performance last night for our Shareholders Function. The feedback we received was everyone had a marvellous time and thoroughly enjoyed watching you perform..so many positive comments, including from the staff, look forward to working with you again..
-M. Fraser. Waitomo Caves Hotel Function Centre
…our overseas international guests really enjoyed the Magic show you presented at the Sky City  Top 60 Gamers Dinner on Saturday night-thanks so much,be in touch-
E.Morrisson-Sky City
"Thanks for Presenting such a truely magical show for our Independence Day celebrations at the Dorothy Winstone Theatre. Everyone praised your performance especially my other Cabinet Members who congratulated me on inviting you to perform including The Governor General of NZ Hon: Anand Satayanand.
 T. Ahmed – Auckland City Council
..Brent you made our Daughters 21st at the Viaduct a Night to remember with your show-Thank You
 -Lyndon & Brenda
.. Every one was very happy thank you very much for your help. It was a most enjoyable event, the acts were all very well received. Should we have a similar event in the future we will not hesitate to contact you again.
J. Boyle  Poderi Crisci   Vineyard, Waiheke Island.
…If you see just one show this year…do not miss this top International show- NZ Herald
..had the crowd stomping their feet and yelling for more… Live Music Guide review
Wheeltappers & Shunters Cabaret show-

 ( I  have been 1 of the performers in this hilarious variety show for 11 yrs )
-Some of my Clients: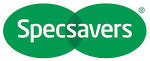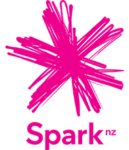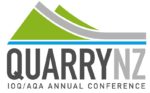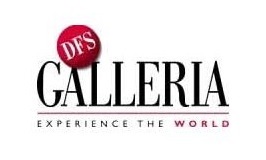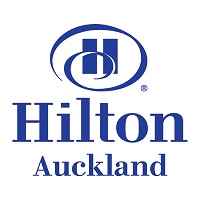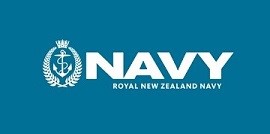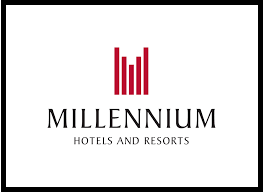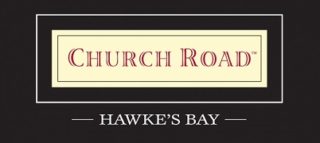 Professional Entertainment for your Event.
Magic, Mystery, Audience Interaction & Comedy for your Guests who will thank you.
 Enquiries  please contact me on:
Mobile: 021-0271-9758